Dyson vacuums for pet owners
Our vacuums for pet owners combine powerful Dyson suction with specialized tools to remove pet hair and pet allergens. Discover how they tackle dirt and debris from even the messiest of pets.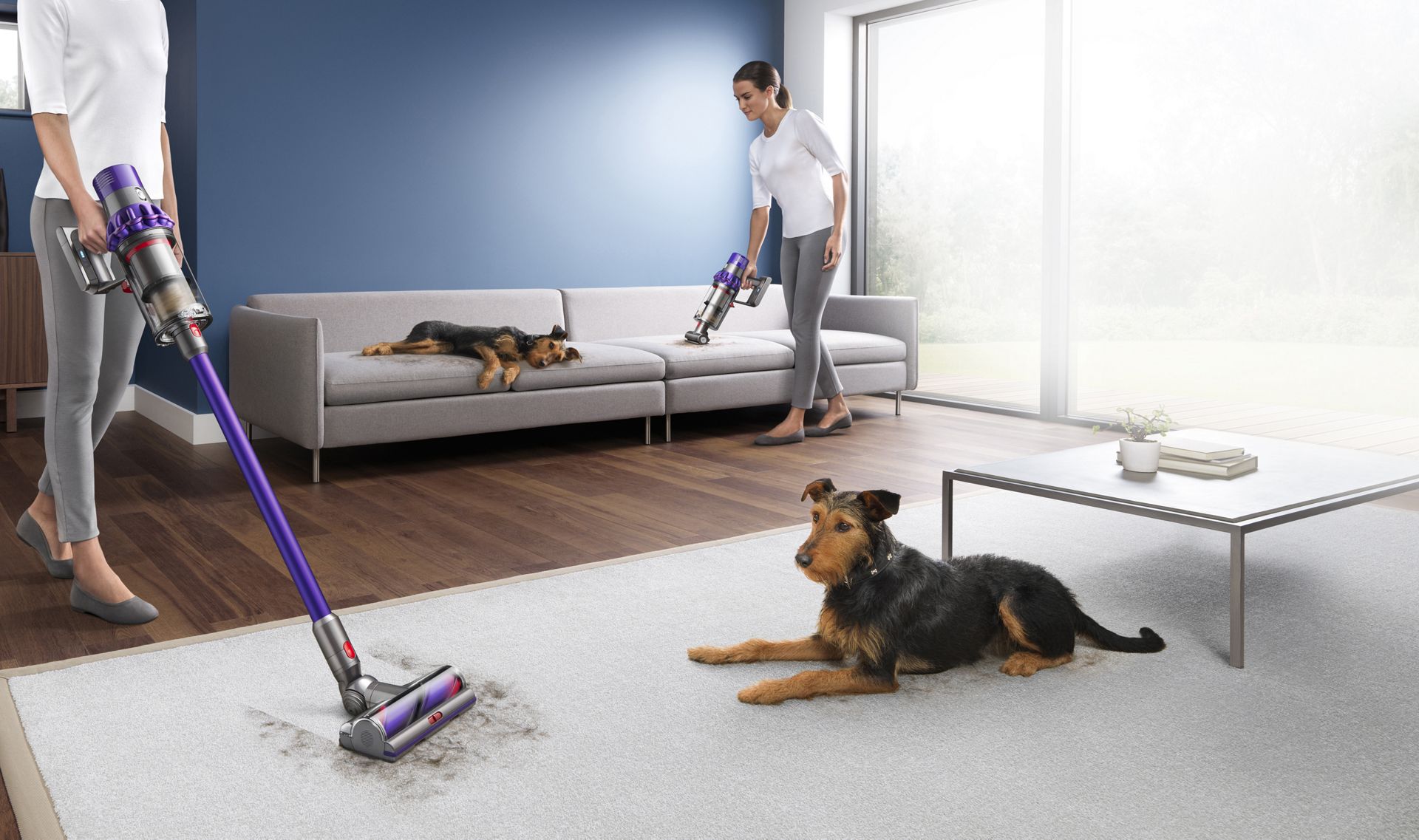 Compare Dyson cordless stick vacuums
Use our comparison tool to see our stick vacuum cleaners compared side by side and find the right Dyson for you. All features are displayed clearly to help you compare and select the right model for your cleaning needs, whether you are looking for a lightweight vacuum or the most powerful suction.
Powerful Dyson suction
Pets like to explore. But their paw prints, hair and dead skin can leave mess behind. All Dyson vacuums have powerful suction. So wherever your pet gets, you'll have the power to deep clean.
Deep clean carpets

Dyson vacuums come with cleaner heads that drive deep into carpet fibers, to remove the hair and ground-in dirt pets can leave.

Remove pet hair

Powerful suction and specialized tools make it easy to remove pet hair from carpets, upholstery and pet beds.

Capture pet allergens

A highly-efficient filter traps microscopic particles as small as 0.3 microns, including pet allergens and pet dander.
Cordless stick vacuums
Our cordless stick vacuums have powerful suction to pick up pet hair, pet allergens and microscopic dirt. And because they transform to a handheld, they make it easy to clean everywhere your pet's been.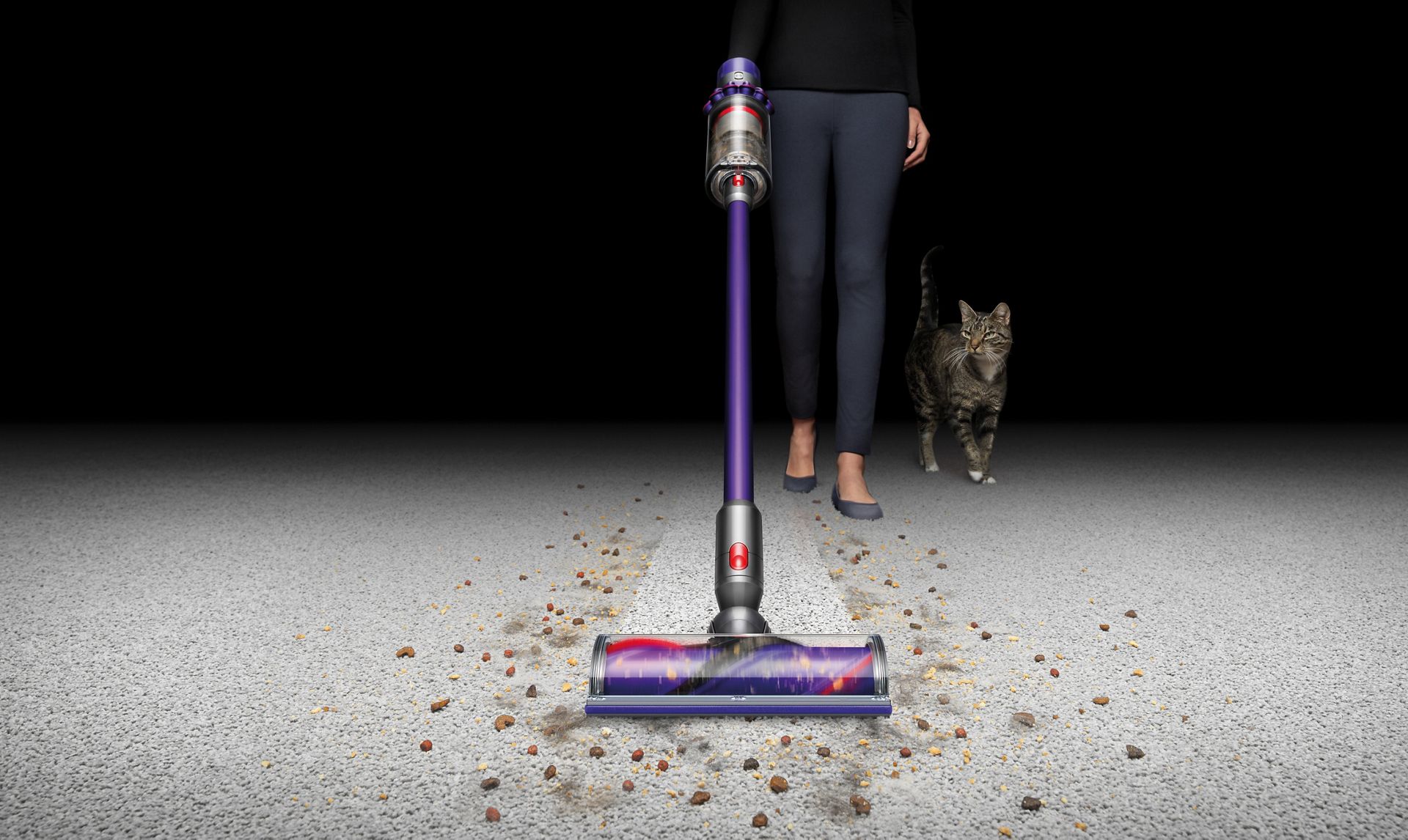 Clean everywhere

Dyson cordless vacuums transform to a handheld in just one click. Tools and cleaner heads attach directly to the wand or machine, for cleaning high and low. So pet hair and debris have nowhere to hide.

Easy to empty

The hygienic bin allows for an uninterrupted clean with a 'point and shoot' system which makes it easy not to touch the dirt.

Neatly store and charge

Simply drop your vacuum into the charging dock between cleans – so it's always ready when your pet makes a mess. You can also neatly store your vacuum's tools in the dock.

Mini motorized tool for pet hair

The Mini motorized tool has a motorized brush bar to effectively lift pet hair from upholstery, pet beds and tight spaces like your car.