A 1,625km journey. To understand the science of hair.
"Hair dryers shouldn't damage hair. With our technology, we knew we could do better."
James Dyson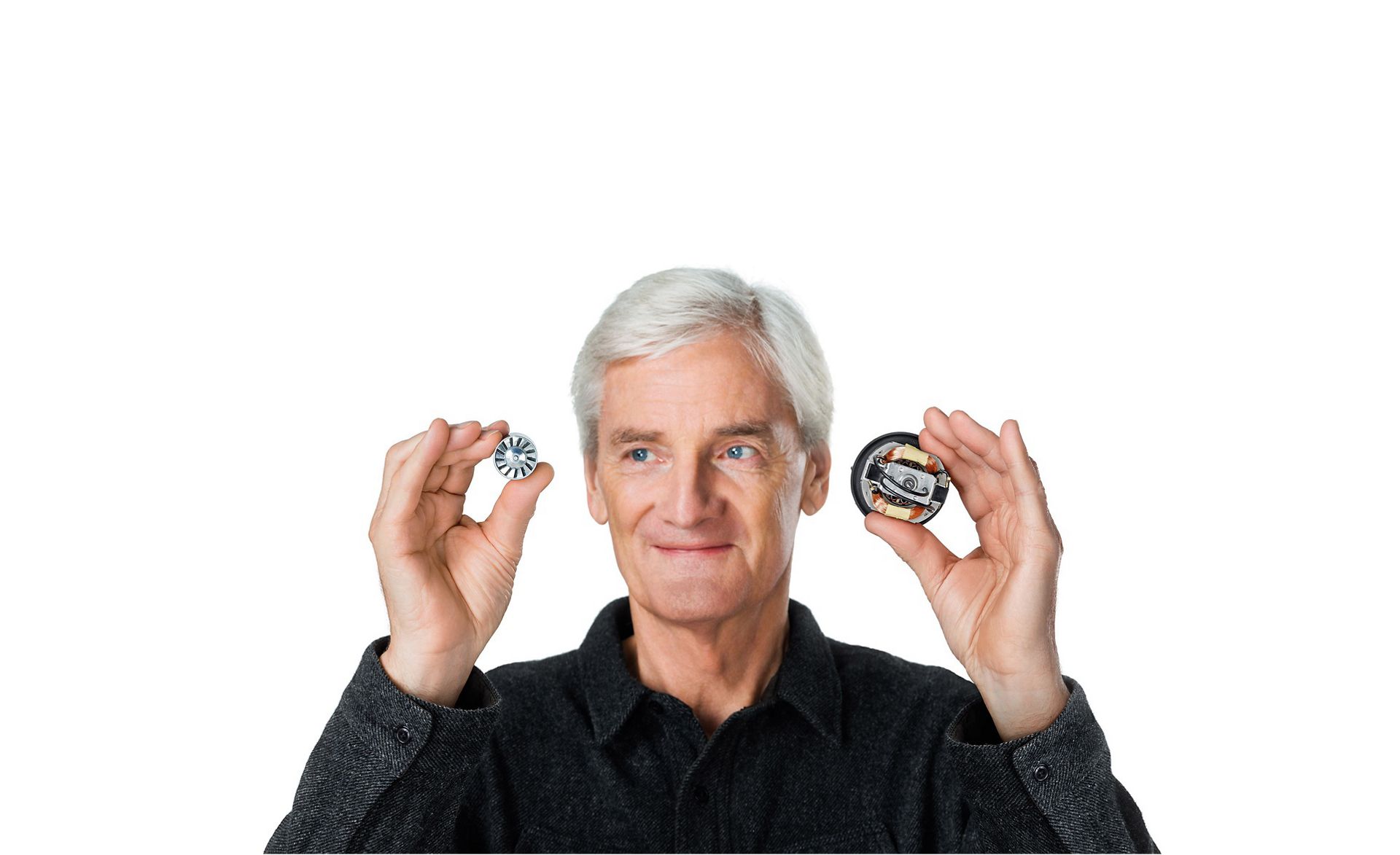 Hair dryers haven't changed much since the '60s.
Conventional hair dryers were being held back by big, bulky motors. And with extreme heat for styling, could cause irreversible damage to hair. We weren't willing to accept convention.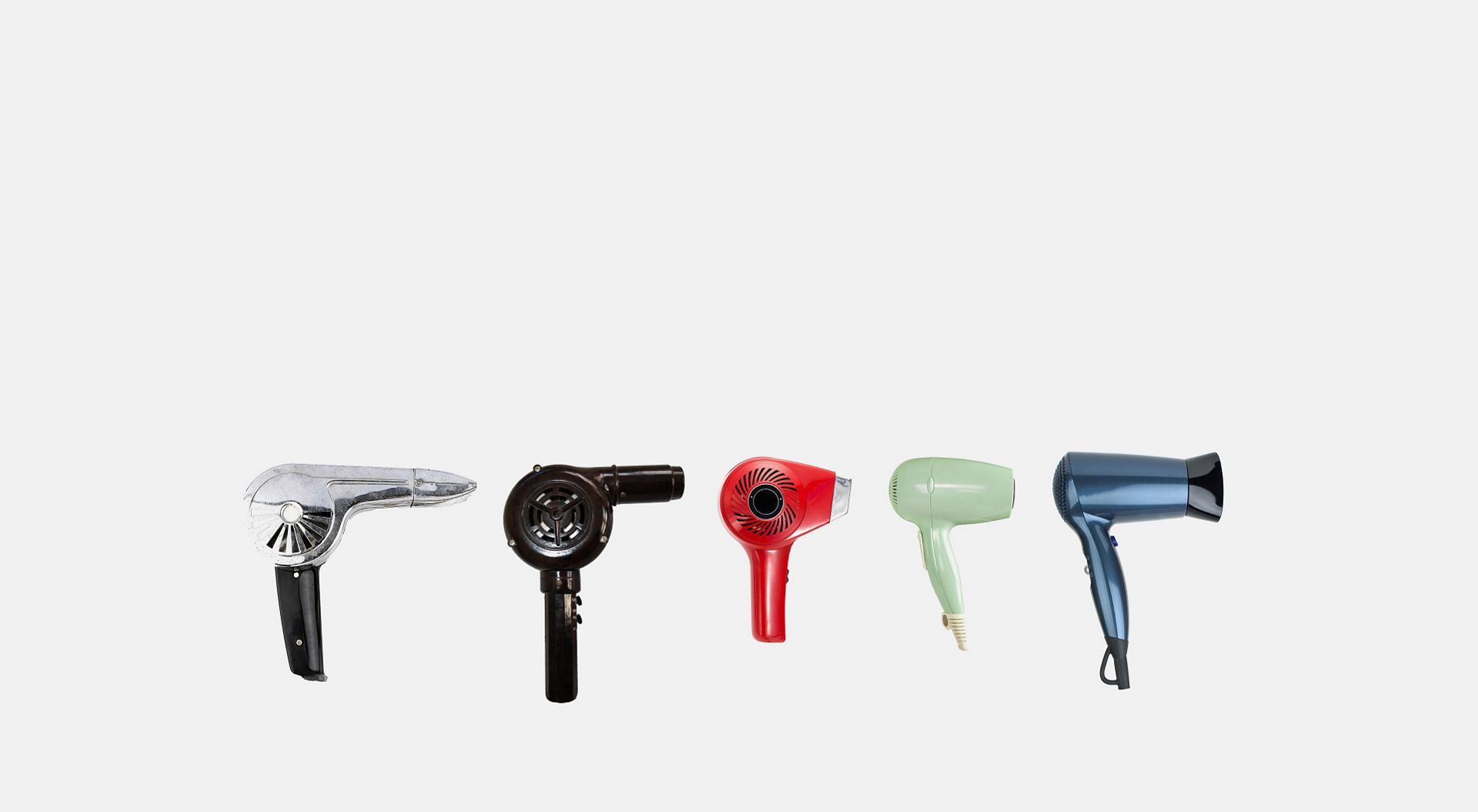 1,625km of hair. 103 specialists. One purpose.
Straight, wavy, coiled, curly. 1,625km of real hair went through our purpose-built labs. Our specialist team of trichologists, engineers and stylists looked at everything from airflow dynamics to hair's cellular structure, to understand thermal, mechanical and chemical damage, and their effect on hair health.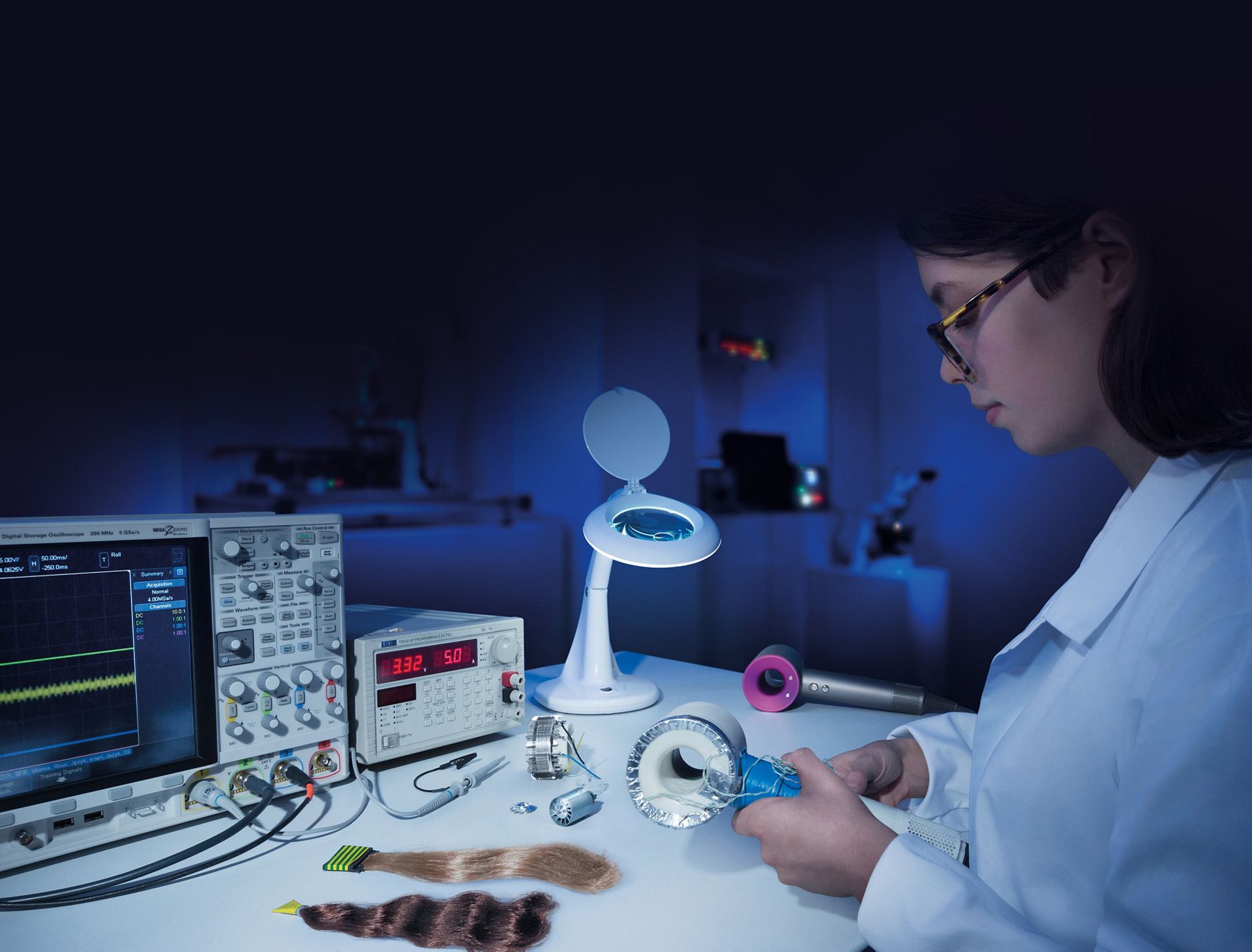 Damage can be invisible. But not to us.
We found that damaged hair doesn't always look it. Over time, extreme heat affects the cortex, making hair weak, brittle and easier to break. Sustained cuticle damage drastically reduces hair's ability to reflect light, affecting shine. We had to find a way to dry without extreme heat.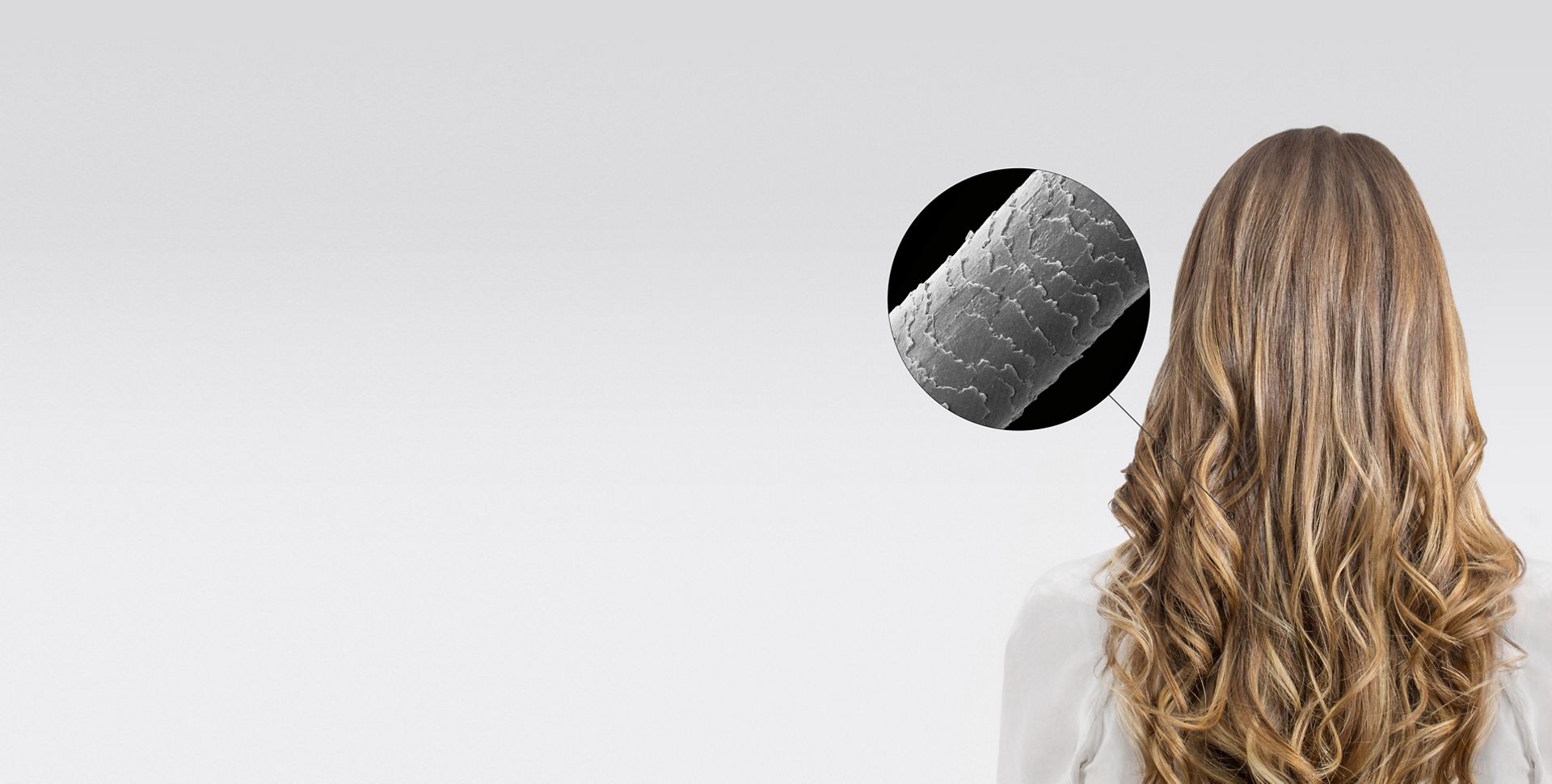 Staying cool.
Temperatures above 150°C cause irreparable damage, so we developed Intelligent Heat Control. Adding a glass bead thermistor in front of the heating element meant we could measure the exit airflow temperature 20 times every second, and prevent temperatures exceeding 150°C.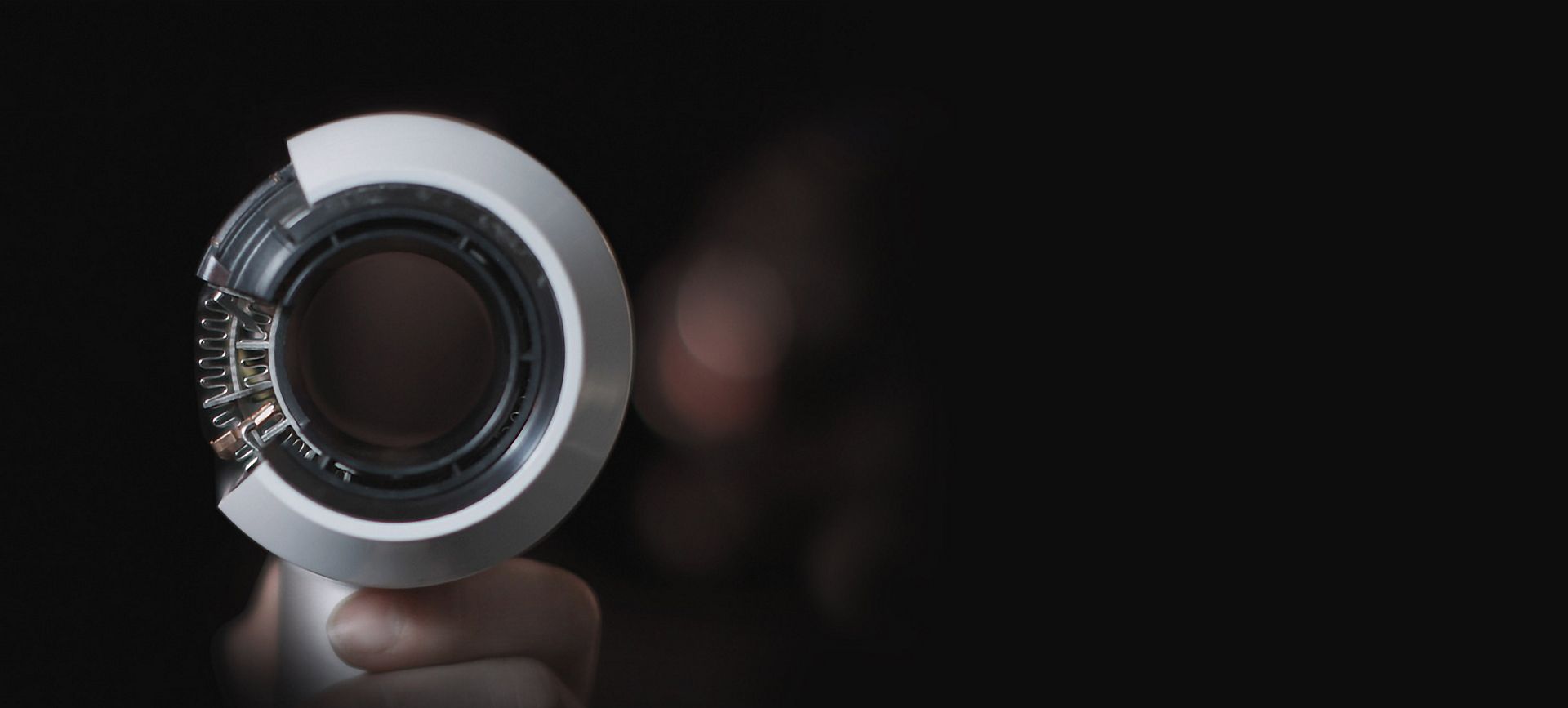 Powerful airflow. Controlled heat.
We found that effective – and safe – drying requires controlled heat balanced with powerful air. Only the Dyson digital motor V9 had the power to dry hair fast, without relying on extreme heat. And because it's so small, it could fit in the handle, allowing a better balance in the hand.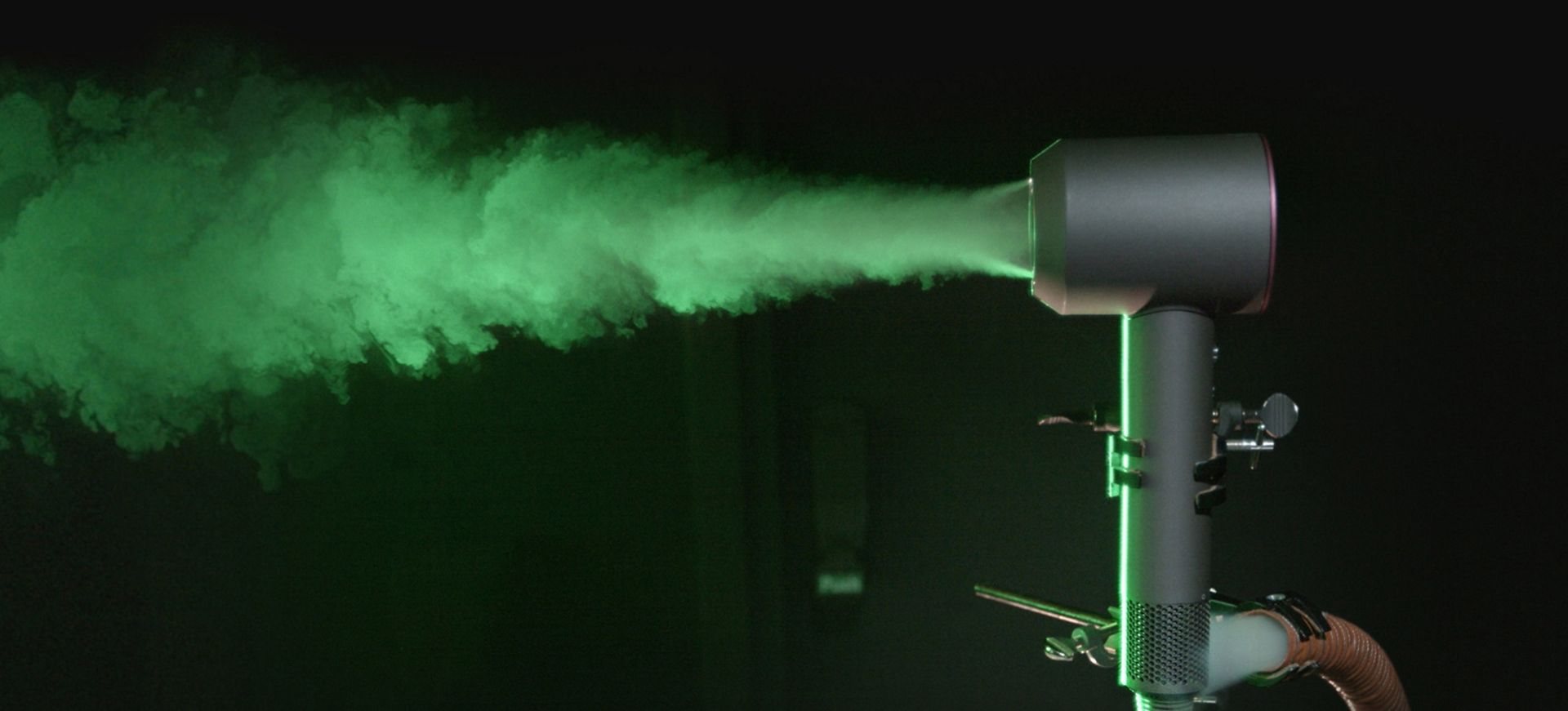 Fail. Fail again. Fail better.
We built 600 prototypes, 599 of them failures. But each one taught us something: how we could make it better. Every iteration was an improvement. Every prototype closer to a revolutionary invention.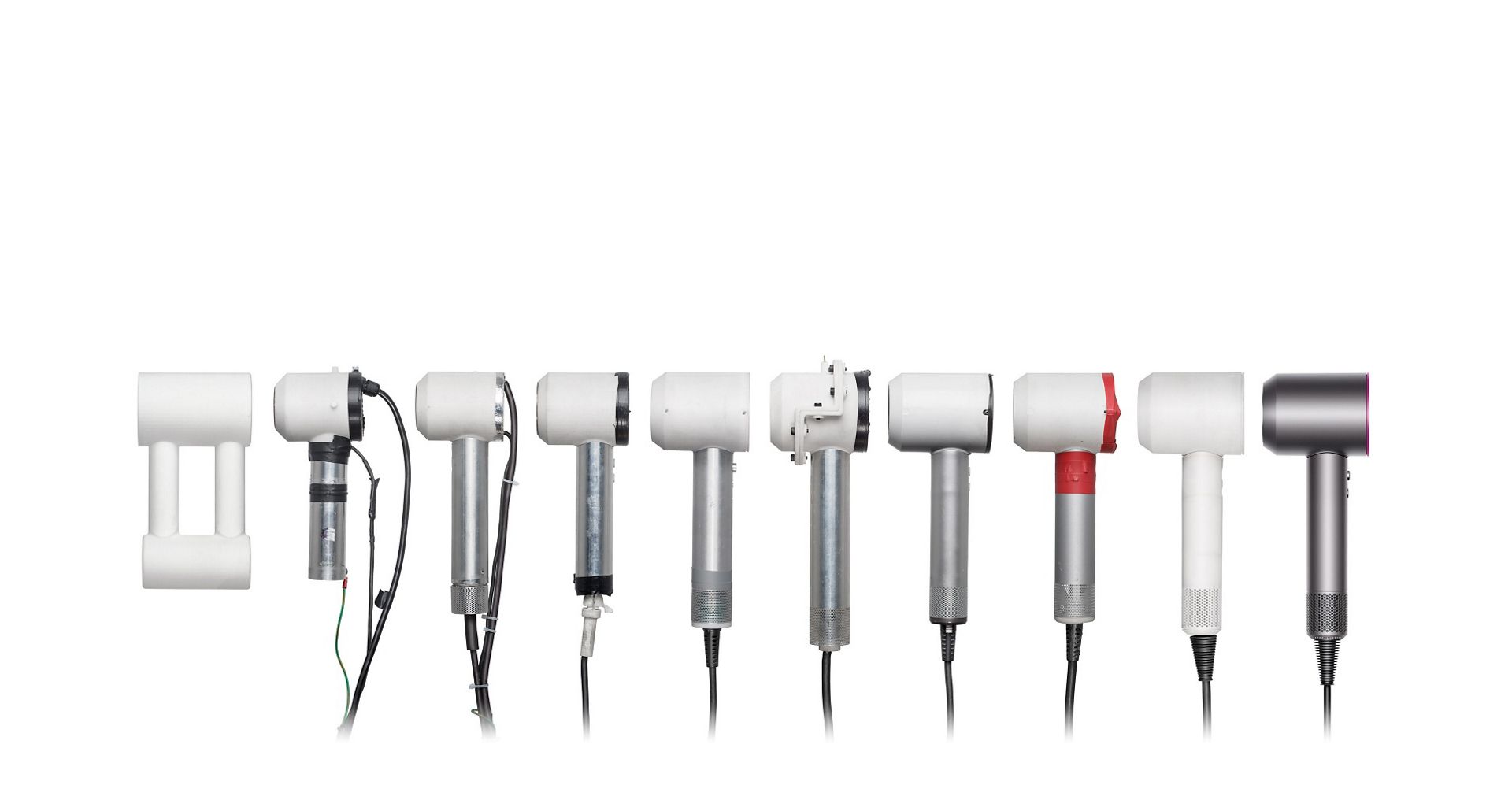 50

Million GBP invested in hair research

1,625

Kilometers of hair tresses analysed

103

Dyson engineers assigned to the project
Dyson Supersonic™ hair dryer.
Engineered from the inside out, with hair science at its core, the Dyson Supersonic™ hair dryer redefines haircare. Four years of development have put an end to extreme heat damage. For good.